My Bands and Projects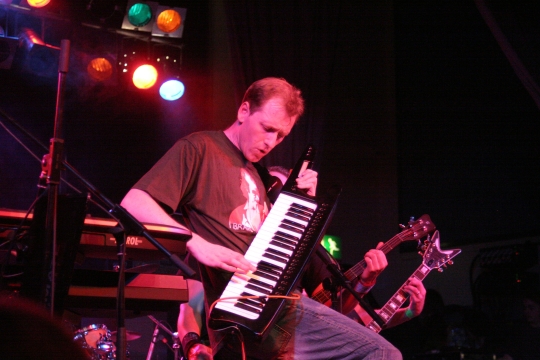 As you may notice from this ... hmm ... interesting picture I am (mainly) playing keyboards.
Current Bands and Projects
Arilyn
This is my main band. We are playing a mixture of progressive, melodic and classic rock.
Individual Totem
Electronic Music with Synthesizers and Computers.
The Krauts
Musik mit Liebe - Liebe mit Musik
audiogolem
Improvised groovy electronic music.
EK-Lounge
An ambient music fun project in which I participate from time to time.
Former Bands and Projects
Dean
My former band which I quit at the end of 1998.
Spiegel & Die Aliberts
A really funny and crazy band which was playing rock with german lyrics.
EISKALT
This was the first band I was playing in. You can now take a look at the complete list of the gigs with lots of funny photos and critics (pages are in German).